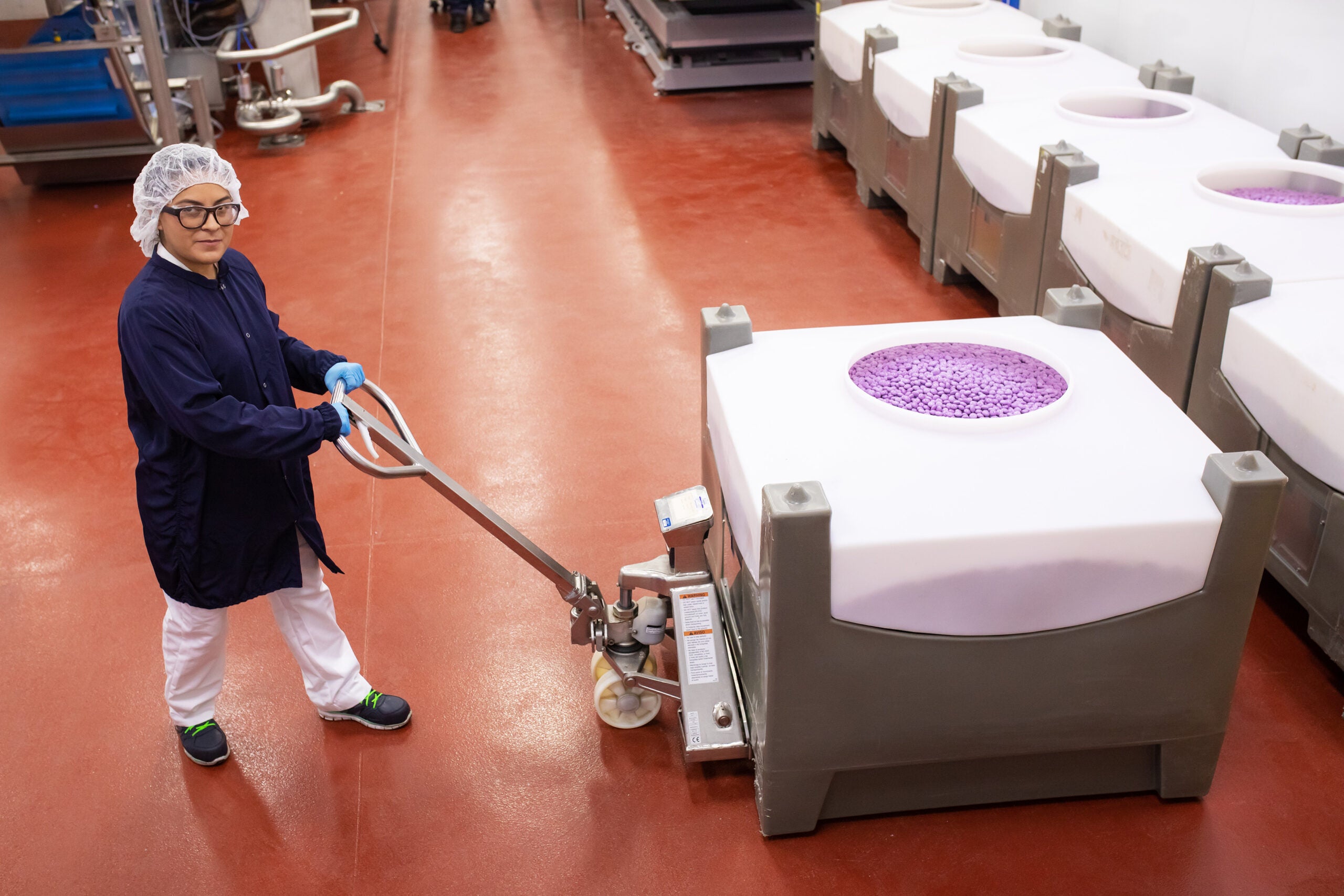 COME JOIN US AND BECOME A PART OF OUR WINNING FORMULA!
SCN BestCo is the leading innovator, developer and manufacturer of Vitamins, Minerals & Supplements (VMS), Over-the-Counter (OTC) drugs, Prebiotics and Probiotics in enjoyable forms such as gummies, lozenges and chews. With over 50 years of excellence, our team paves the way in changing how consumers make healthier choices. With unique food science expertise and proprietary processes, we've pioneered many firsts. Our shared passion to create new-to-the-world products has guided and remains core to our mission of making health and wellness more enjoyable.
BROWSE CAREER OPPORTUNITIES: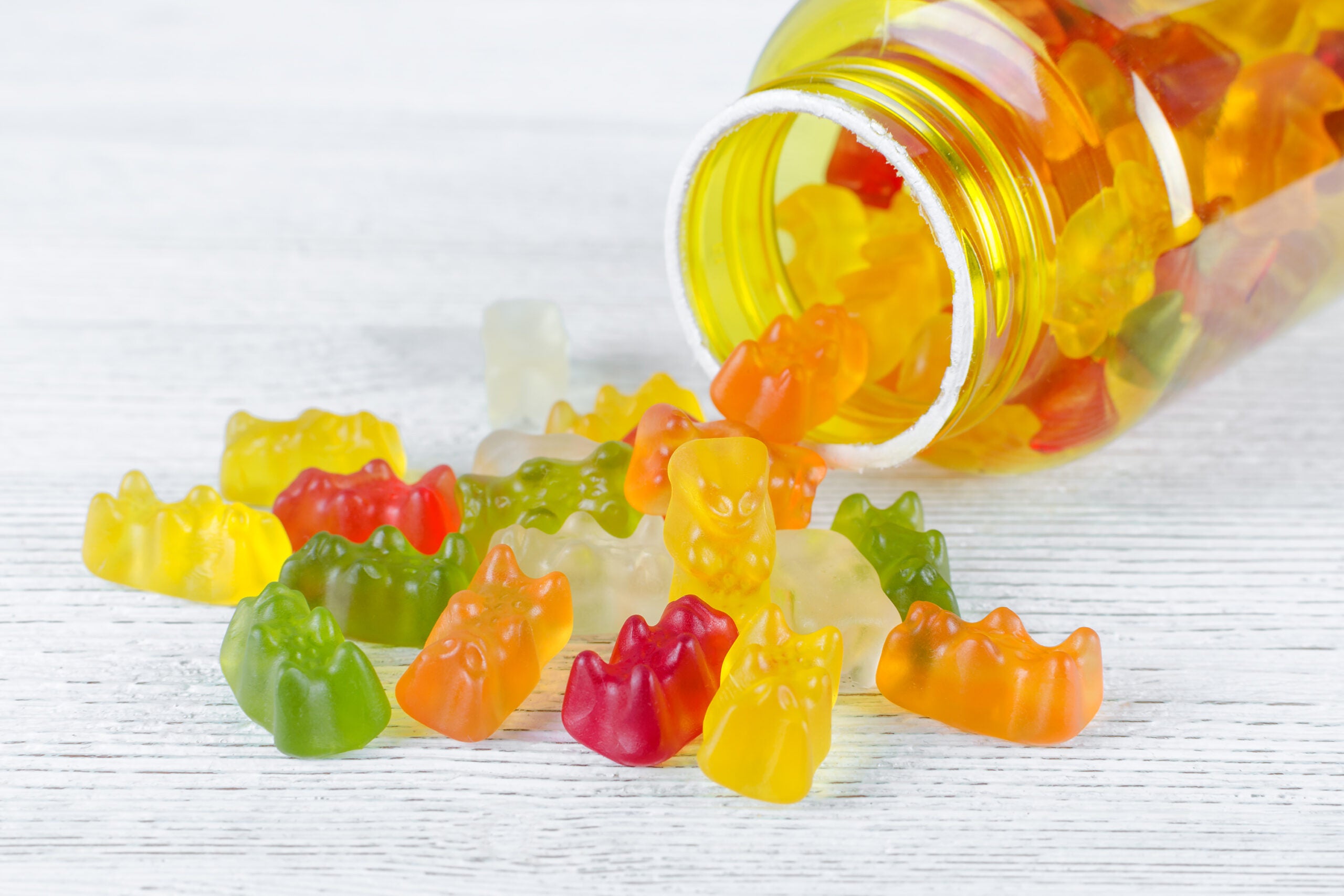 BECAUSE BEING HEALTHY SHOULDN'T COME WITH TRADE OFFS
OUR PURPOSE
Being healthy should not require trade-offs. We improve lives by making health and wellness delivery forms enjoyable through innovation. Our pride in helping people make healthy choices and our dedication to creating products that do good are core to who we are at SCN BestCo!
EVERY EMPLOYEE MAKES A DIFFERENCE
SCN BestCo's cutting-edge, high-quality product pipeline will continue to revolutionize healthcare, which makes our company a place where you can grow and make a meaningful impact! Our culture is centered on trust and excellence, which creates an open, supportive and collaborative environment with a shared commitment and accountability to deliver results. At SCN BestCo, you are joining an organization where your uniqueness is valued – you have a voice and the support to make a difference!
BENEFITS AND PERKS
SCN BestCo strives to provide its employees with competitive pay, excellent benefits, on-the-job training and a comfortable working environment.
SCN BestCo employees enjoy:
Competitive pay with bonus incentives
Flexible spending accounts*
Paid vacations and holidays
Group Term and Supplemental Life Insurance
Climate-controlled manufacturing facility
401(k) Plan with company match (US); Retirement Savings Plan (Canada)
Medical, dental and vision* insurance
Short* and Long Term Disability Insurance
Ongoing support and job training
*In US locations only.
WHAT OUR EMPLOYEES ARE SAYING
I love BestCo because of the products, the passion and the people! My daily activities are always exciting and the cross functional team environment is very collaborative. As a Product Development Scientist, one of the most rewarding parts of my career at BestCo is seeing the products that I played a role in formulating on national retail store shelves for consumers to enjoy!
April, Product Development Scientist
I enjoy working at BestCo because of the amazing people on our team, for the variety of products that we produce, and for how quickly the company has grown over the years. I appreciate the opportunities that BestCo has provided me, from working as a Palletizer in the Bagging department, to now serving as the Production Team Lead for the Lozenge department. To me, that's the most important and appealing benefit of working at BestCo — a company that will enable you to grow from within!
Jorge, Production Team Lead
I enjoy working at BestCo for a number of reasons, but mostly because of the professional growth opportunities. I have been blessed with numerous challenges in my position. Each challenge has created new experiences that have been invaluable to my growth within the company. I enjoy sharing my knowledge with teammates and doing my part to create a successful future for BestCo and my coworkers.
Damaris, Production Team Lead
As an HR Admin Assistant at BestCo, one of my tasks is receiving guests as a receptionist. I enjoy greeting employees, customers and vendor partners with a friendly smile and warm welcome as they arrive. BestCo is the type of work environment where everyone pitches in to help and I enjoy being a part of our daily Human Resources operations that involve helping our customers and employees in any way that I can.
Velma, HR Administrative Assistant
BestCo is an exciting place to work as it has a true "teamwork" atmosphere with ongoing collaboration between departments. We have strong customer focus — from product development to production and shipping. Everyone works together to consistently deliver quality products to our customer's specifications and provide the high level of service that our customers have grown to expect from BestCo over the years.
Sheley, Account Manager
At SCN BestCo, we make all of our employment decisions on the basis of merit. Our policy prohibits unlawful discrimination based on race, color, religion or religious creed, sex, sexual orientation, gender, age or any other consideration made unlawful by applicable federal, state or local laws. SCN BestCo will provide reasonable accommodations to complete the online application consistent with applicable law.